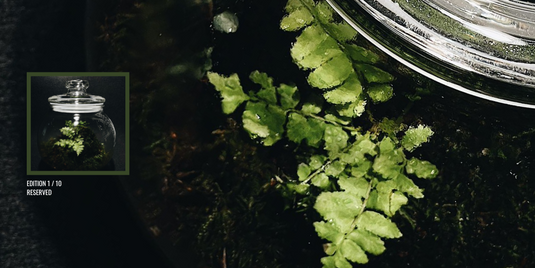 LIMITED EDITION OF 10
ADOS FOR LITTLE BOTANY (PUNGGOL)
Preserving pieces of our collective memory.
"Fendi's generosity has inspired me to explore new ways to breathe new life into pieces of these shared memories." - Marcus, ADOS
LIMITED EDITION OF
10
Featuring pieces from Little Botany's 'Scissors & Shears Day', 26 June 2022.
And 1 year on, we celebrate the return of Little Botany back at Punggol, on the same exact plot.
The Journey
Documenting the genesis of our [Commemorative] Terrarium Collection